Kwanga.net

About Mrs. Bauck
About Mrs. Bauck
The 2020-2021 school year is my 33rd year in the profession and my 15th at PHUHS.
My repertoire now includes the following courses:
A.P. Environmental Science (APES) - current
Chemistry I Honors - current
Chemistry I - current

Pre-I.B. Chemistry I
Chemistry II Honors
Biology I
Pre-I.B. Biology I
Biology II Honors
Earth Science
Environmental Science
Integrated Science
I have always loved science. There have been three pharmacists in my family, as well as another chemistry teacher and a research scientist.

In my spare time I enjoy following the Tampa Bay Rays and New York Mets. On home game Saturdays during baseball season, you'll find me at the Trop with my husband enjoying a Rays game and keeping score. During football season, the Minnesota Vikings are my team of choice. Also, I enjoy singing, reading, cooking, listening to a wide variety of music, and spending time with my husband, family, friends, and pets.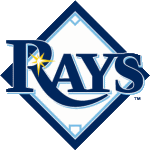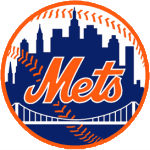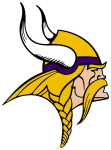 Honors, Organizations, Campus Involvement
University of South Florida:
Chi Omega Fraternity (women's sorority)
Phi Eta Sigma Honor Society
Themis Honor Society
Kappa Delta Pi Educational Honor Society
Golden Key Honor Society
Phi Kappa Phi Honor Society
SCATT (SunCoast Area Teacher Training) Honors Graduate
Pinellas County & National:
American Federation of Teachers / National Education Association (AFT/NEA)
Pinellas County Teachers' Association (PCTA)
Pinellas County Science Teachers' Association (PCSTA)
Who's Who Among America's Teachers, multiple-year honoree
SCATT (SunCoast Area Teacher Training) Clinical Teacher
Disney American Teacher Award nominee
PHUHS Sponsor of the Year (Senior Class)
National Board Certification (Adolescent and Young Adulthood Science, chemistry specialization)
PHUHS Tireless Teacher Award, inaugural honoree
Pinellas County Teacher of the Year nominee
Claes Nobel Educator of Distinction
Palm Harbor University High School
National Honor Society - assisting (2006-2007)
Center for Wellness and Medical Professions teacher leader (2008-2011)
Senior Class Sponsor (2006-2015)
Child Study Team faculty representative (2015-2018)
"Check and Connect" faculty leader (2015- )