Kwanga.net

Hurricane Pride
Hurricane Pride Award Winners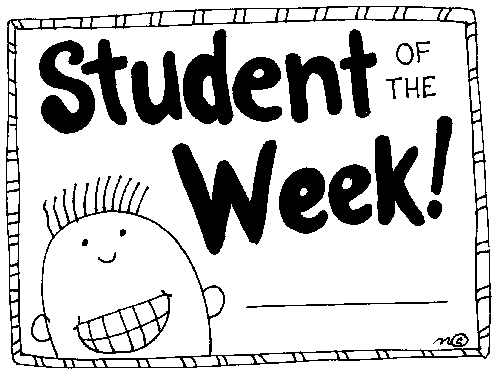 Students are NOT selected randomly. Criteria can include the following: high grades, class participation, improvement of grades, dedication, being a class role model, etc.
Current Winners:
Period 1 Chem I H --- Jordan T.
Period 2 Chem I H --- Kailey S.
Period 4 A.P.E.S. --- Laura K.
Period 5 Chem I --- Kayla H.
Period 6 Chem I --- Mason K.
Period 7 Chem I H -- Logan M.

Past Hurricane Pride Winners:
Dylan A., Johan A., Mia A., Marcos A.T., Mackenzie B., Paulina B.., Alan B., Filip B., Grayson B., Lexi B., Jeremiah B., Sky B., Jenna B., Alexis C., Mikayla C., Keira C., Jacob C., Trinity C., Tyler C., Caroline C., Nathanael D., Kathy D., Bella E., Emma F., Cheyanne F., Ashley F., Marissa F., Bailey F., Rovely F., Kenzie F., Kendall G., Ben G., Jayden G., Bella G., Evan G., Mark H., Kam H., Morgan H., Kayla H., Vincent H., Faith H., Makenzie H., Olivia H., Miray I., Andrew I., Elisa J., Jayda J., Alisa K., Xavier K., Thomas K., Taylor K., Grace K., Samantha K., Angela K., Trevor K., Calista K., Laura K., Mason K., Emma L., Lizzet L., Abby L., Mimi L., Mitchell L., Garrett L., Morgan L., Billie M., Sophia M., Parker M., Lareina M., Thad M., Ashley M., Madelyne M., Logan M., Cobey M., Lei'Aijah M., Sam Me., Sam Mo., Noah M., Mikey M., Lyon N. , Madelyn N., Kyle N., Patrick O., Jack O., Angelo P., Steven P., Macy P., Leslie P., Caitlin P., Addi P., Gladys P., Leila P., Zoe P., Rolan R., Mike R., Katy R., Adia R., Morgan R., Mat S., Arriana S., Peyton S., Christina (CJ) S., Alex S., Sean S., Kyrsten S., Harmoni S., Jocelyn S., Kendall S., Savannah S., Brayden S., Kailey S., Shiqin T., Sam T., Jordan T., Michelle U., Alex V., Syd W., Connor W., Brynn W., Kiera W., Ashton W., Helena W., Sarah W., Jackie Y., Zoe T., Tony Z., Jane Z.

Chemistry Safety/First Aid poster winners:
FIRST PLACE - Zoe P.
SECOND PLACE - Elisa J.
THIRD PLACE - Logan M
HONORABLE MENTION - Kailey S.

Mole contest - school wide winners from Bauck's classes:
FIRST PLACE - Bob Ross Mole, by Grace K.
SECOND PLACE - Edward Scissormole, by Samantha K.
THIRD PLACE - Felicia Mole, by Sophia M.
HONORABLE MENTION 1 - Nemole, by Jayda J.
HONORABLE MENTION 2 - Music Mole, by Jennifer S.
HONORABLE MENTION 3 - Professor Mole, by Abby L.